Paquita Lamacraft- Author
You can buy the books here

BUSINESS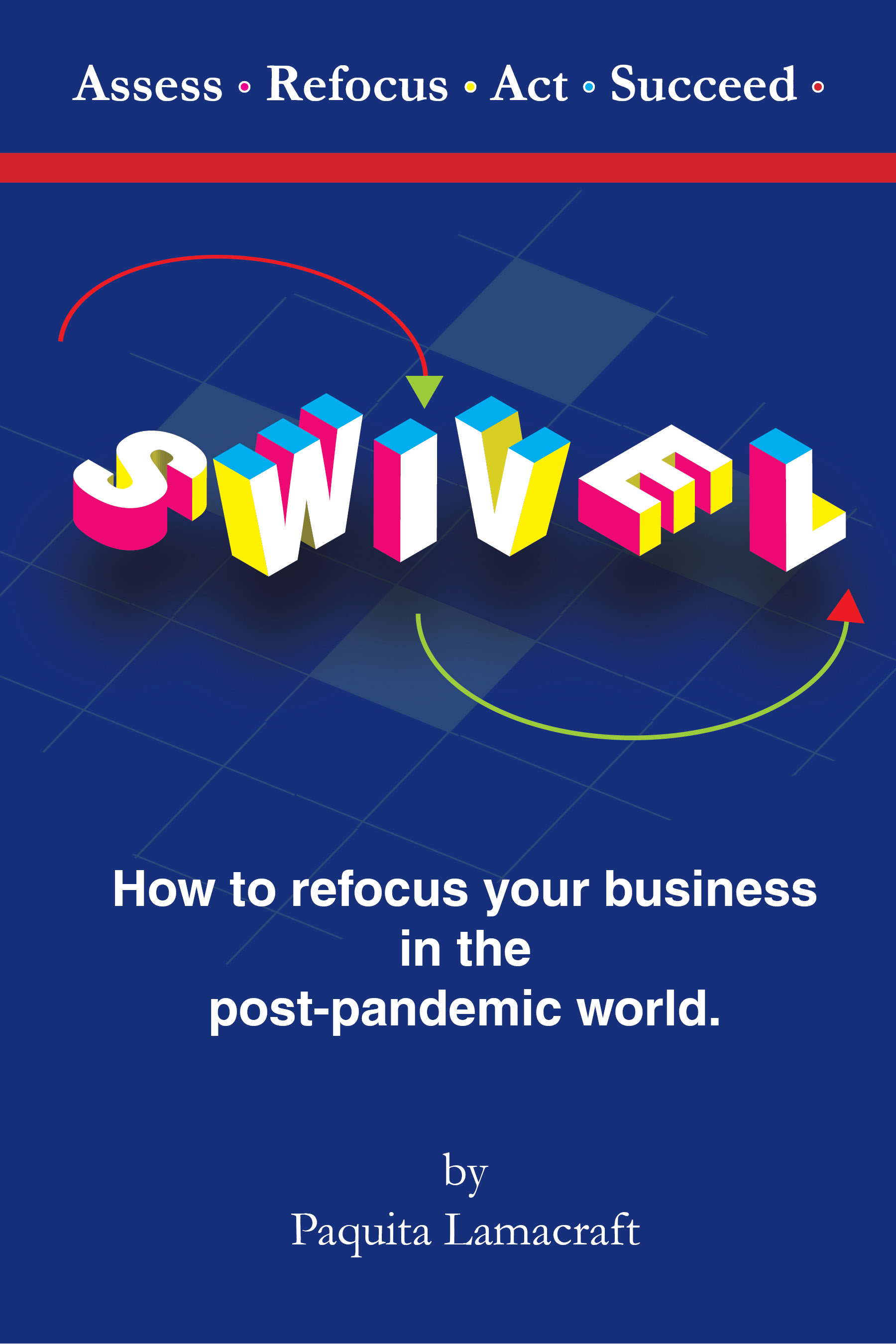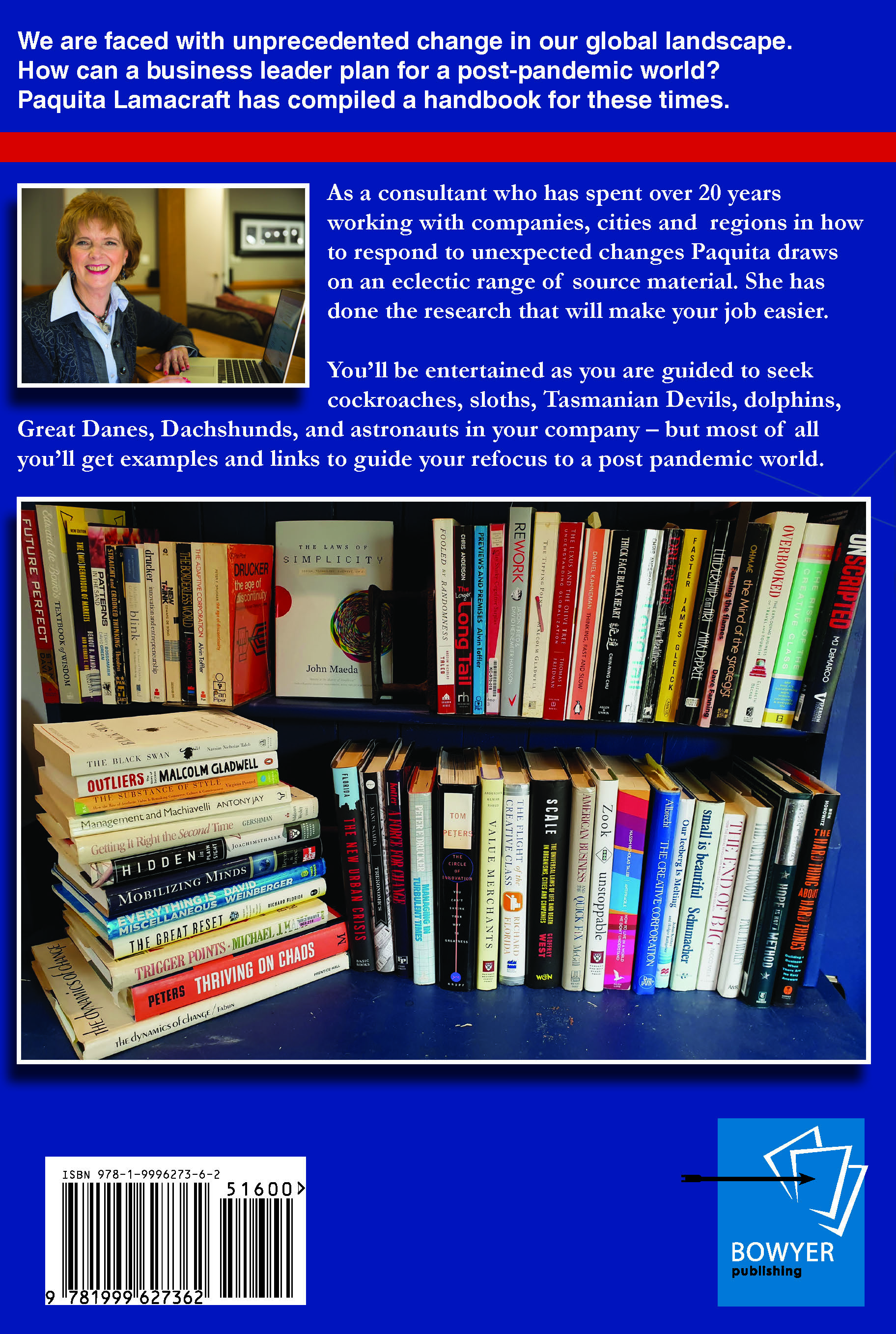 How to refocus for a post-pandemic world?
Do you have to? The simple answer is yes. Whatever your business value proposition was in the past, its relevance has changed.
This book guides you to Swivel 360° in your organisation to find the answers within – and to make this a full team effort. Relevant points distilled from 60 books and numerous links to current specialist guidance give a roadmap.
SWIVEL is easy reading, thought-provoking, useful and entertaining.
Shrapnel Free Explosive Growth
Growing a business is never easy. A fast growing business brings unexpected challenges.
'Shrapnel Free Explosive Growth' guides you through examples and diagnostics to be your own business analyst to design workable structures that will foster growth and minimise costly errors.
---
The Business Quotation Gift Book
Within 'Shrapnel Free' there are many great quotes - not your usual collection!
This quirky little book of Business Quotations lists the quote together with captivating Victorian line art - and gives some insight into the background and philosophy of the person whose words are quoted.
---
TRAVEL & SELF HELP
The Cuban Approach
When the author decided to have a month with no plan in the countryside of Cuba, she had no idea how this would stimulate fresh review of an interesting, but challenging life.
Dedicated to all those who risk losing their dreams, this book gives a refreshing positive perspective on death, grief and loss. It is also full of delightful asides and some very funny stories.
'The Cuban Approach' is a way of letting go of the past and living each day to its fullest.
---
The gift book for travellers
This delightful little gift book of quotations is indeed true to its title: 'Quotations from a thoughtful traveller'.
With retro and Victorian line art to complement each quotation, there is a short cameo of the background and philosophy of the author of each quote.